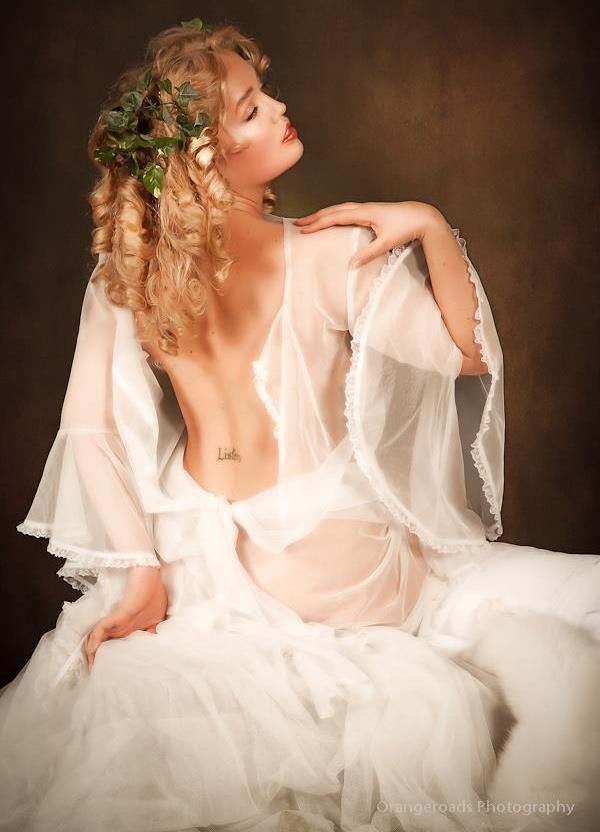 Bendy. Buxom. Blonde. The divine-bender St. Stella is slipping us stories from behind the burlesque curtain to bring you advice and wild stories from the glitter highway as she tours and performs across North America. This week she spills her own, letting slip why she left her life long love of dance and how burlesque kidnapped her back.
I've always been a dancer.  I started ballet when I was three years old. I loved every minute of it.  I loved being on stage, I loved putting on pretty costumes – and mostly – I loved dancing.
But then, I hit puberty.  I grew out in all the possible places, all the places where a dancer isn't supposed to grow out.  I did modern ballet classes for a few more years, but eventually gave up the goal of being a performer.
A few years later – just after moving to Toronto for University – I made friends with an aspiring fashion designer.  One day – she asked if I would be in her fashion show.  Or, to be more precise – her "Burlesque" fashion show.  At the time, I really had no idea what burlesque was.  I figured it was some kind of dancing – so I jumped at the chance. It was then described to me that yes, it was dancing, but it was also stripping.  Surprisingly – that didn't stop me.  I threw myself into the performance that night full force.  I had a handful of outfits that I pranced around the stage – in – and out of.  I was thrilled to high-kick, wink and lose those bits of clothes, bit by bit to a cheering crowd.  I was hooked.  The next day I started researching burlesque, and finding out how I could get more involved.  It's been five years since then.  Having worked with a number of troupes, done some touring shows and festivals and even won a couple of burlesque awards, I can honestly say – the magic still hasn't worn off.  I still have a thrill every time I step on that stage, flash a smile or a wink and shake what my mama gave me.
Maybe the traditional dance world wouldn't have it, but I've danced for rooms full of crowds that sure will.
St. Stella is an award-winning burlesque dancer, a producer for Platinum Productions and the bendiest babe you'll ever spy. Hunt her down and find out where to see her live @saint_stella & www.saintstella.com