Contact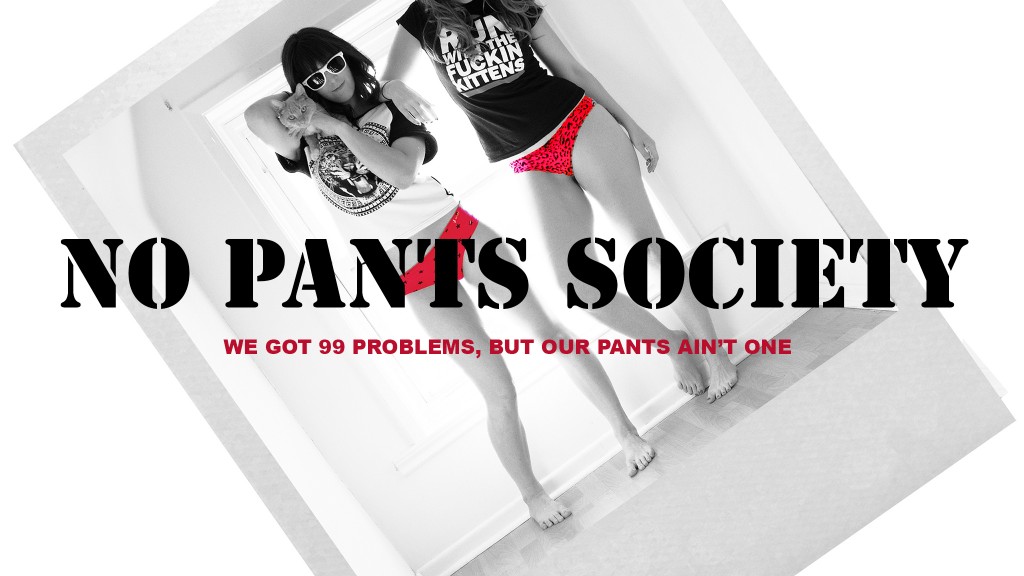 No Pants Society is a Conversation.
Opening up opinions about what we do in our pants. And out of them.
Fuck pants. Who needs em.
Pants is more of mindset than a fashion choice. We don't care if you wear pants, as long as you don't care if the person next to you isn't.
Welcome to the No Pants Society.
We like to dance and lose our pants.
Writing Submissions. Collaborations. Partnership.
We'd like to hear them. Events @ NoPantsSociety.com