When I moved to Chicago I bucket listed and did everything I'd always wanted to try, but been too afraid to. There's something comforting about strangers when you try something new. I did improv, stand up (Hannibal Burress was on right before me, can't even tell you what it was like to follow THAT up), and burlesque. Burlesque was the one that stuck, that gave me a platform to tell stories about heartbreak and gender stereotypes and politics I'd never been able to before. Came back, hit the ground running doing shows and now my love for playing characters and costumes has taken over my life. But that song, I've always wanted to do a signature piece to that song, that song that forced Red Zeppelin out of her shell and gave her life. That became the intro to my radio show Sex, Outlaws & Rock n' Roll, that John Paul Jones gave me an approving high five for, saying it was one of Zeppelin's best and embodies everything they are. That song that played in a sunlit living room and changed my life forever, dancing on the floor. It all started with one guitar chord.
Tomorrow night, it's happening. Feel like a kid again and play dress up, too. The tickle trunk is coming to adulthood. https://www.facebook.com/events/772735559489344/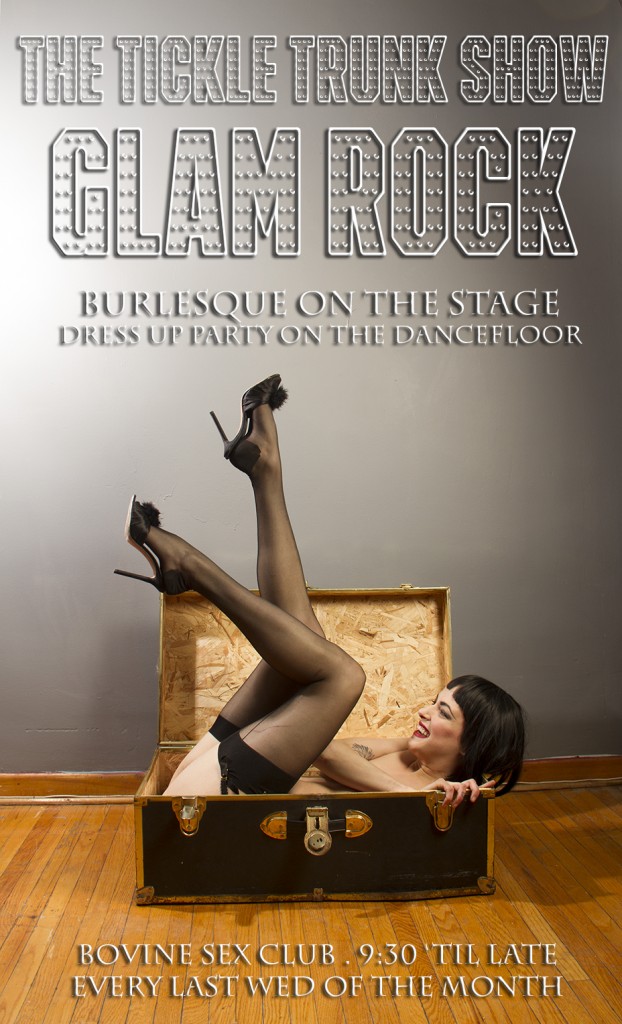 Tomorrow night, I'm leaving it all on the dancefloor.
xo
Red