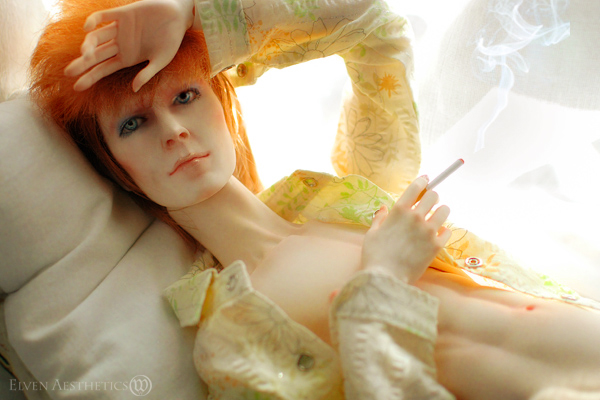 An artist after our own heart, New York artist Катёк has taken fan art to the next level by creating dolls of David Bowie that look…. exactly like David Bowie.
It's downright eerie.
In true fan fashion, Катёк makes the dolls out of pure celebration for Bowie's music and style, not commercial enterprise.
"Unless you are David Bowie, I cannot make a custom Bowie doll for you. Please, accept my apologies."
Dear David Bowie, get on this. Have the dolls we cannot. They kick the ass of Ken and would've been the perfect date for Jem.
To check out more of Катёк's Ziggy Stardust dolls as well as illustrated stories and the dolls she makes for them, check out http://katyok.deviantart.com/